Academic Fraternities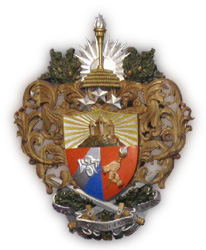 Student fraternities also known as corporations are academic fraternities of lifelong membership. These organizations are intended to unite new students, strengthen the bonds between younger and older generations and to facilitate spirit of honor, justice and altruism in their own life, work relationships and public activities.
Student fraternities offer their lifelong members hundreds of friends scattered all around the globe, who can help with good advice, job offer or financially.
Every student from university can apply for membership, but only few are accepted by other members. Candidate should demonstrate enthusiasm, maturity and serious attitude towards life.
Fraternities generally are ruled by principle of seniority, docility, readiness to help and decency. Fraternities participate actively in their own cultural, sport and entertainment activities. Many prominent and public persons have been members of fraternities during last hundred years. Not looking to presence of politically active persons, fraternities are steady apolitical organizations.
Each fraternity has its own distinct set of colors and symbols that allows differentiating its members from other.
Tervetia
Tervetia is fraternity of Latvian students established in April, 1922 in Riga. Our orange-silver-blue colors have translation: a silvery sun rises in the blue sky after orange dawn.
Colors represent patriotism, honor and lifelong friendship that unite our organization.